Posted by Ranger Point Precision on Mar 12th 2017
So you've removed your rear rifle sight and have an empty dovetail notch. Now what? You could leave it alone.
You could buy one of the many dovetail slot blanks on the market that require a gunsmith to install. And once installed, you find out they were cut to fit very well and therefore sit higher than the rifle barrel and frankly are ugly.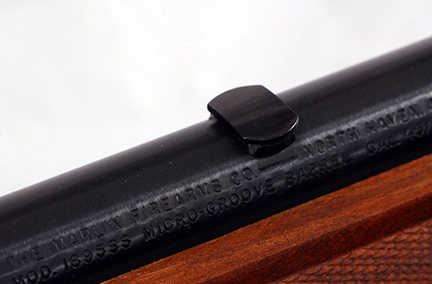 Or, you could use one of our carefully "profiled" dovetail slot blanks that flush mount to the barrel and install in minutes. Our profiled blanks fill this dovetail to closely match the diameter of the barrel (.850" or .900"), rather than having an equally unsightly raised hunk of metal.
Ranger Point profiled dovetail blanks are specially machined to mount flush on round rifle barrels. These already "profiled" dovetail blanks install in minutes and save you the 1-2 hours of filing necessary to fit other "blanks."
Here's a great review on MarlinOwners.com
To purchase one of our dovetail slot blanks in blued steel or stainless steel finish, you can find them here.
For installation instructions, you can find them here.